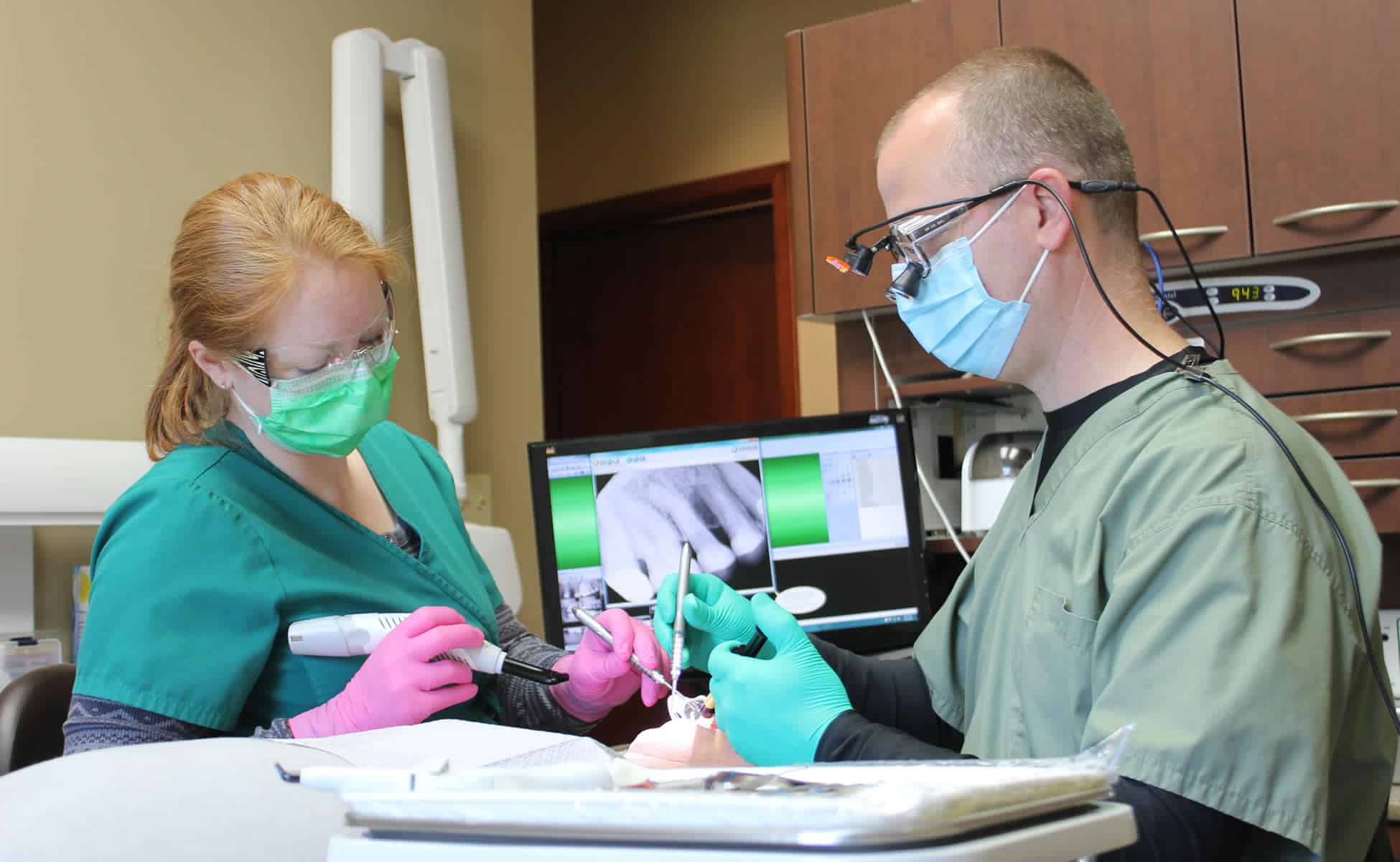 Crowns & Bridges
When you see the team at Seven Lakes Dental for a problem with your smile, the solution may be crowns or bridges. Though the procedure may sound intimidating, for dental crowns in Smokey Point, WA, you won't find more comprehensive care.
Why work with Seven Lakes Dental for your crowns?
Our patients love that we take the time to go through pictures and x-rays, explain what's happening in their mouth, and walk them through their various treatment options. Many dentists will make a recommendation without really explaining why – that's not how we do things at Seven Lakes Dental. We want to educate you on your options, so that when you choose dental crowns, you know exactly why.
We are committed to comprehensive, quality care and offer the highest quality crowns including custom crowns from the best local labs. in some cases the Seven Lakes Dental team can have your crown placed in just one visit through CEREC (Chairside Economical Restoration of Esthetic Ceramics, or CEramic REConstruction) technology.
"We like to show patients what's going on in their mouth so they can make informed decisions."
— Dr. Brad Larreau

What problem does a crown solve?
Fillings vs. crowns: You may have a tooth that needs a filling, but depending on the level of damage, a crown may be a better option. When the structure of the tooth has been too weakened, a crown can provide the structure and stability your smile needs.
Cracked and broken teeth: In some cases, a cracked or broken tooth can benefit from the placement of a crown. If we catch the crack early enough, a crown can help you avoid a more invasive extraction. Unlike a broken bone, teeth don't heal after a crack. A crown can provide the protection needed to keep the crack from getting bigger.
Holding bridges in place: If you're looking to avoid a dental implant, you may choose a dental bridge to replace the missing tooth. A crown will be used on the teeth to either side of the missing tooth so that the bridge will have something to hold on to.
If you need dental Crowns & Bridges in Smokey Point, WA, Seven Lakes Dental is here to take care of you.