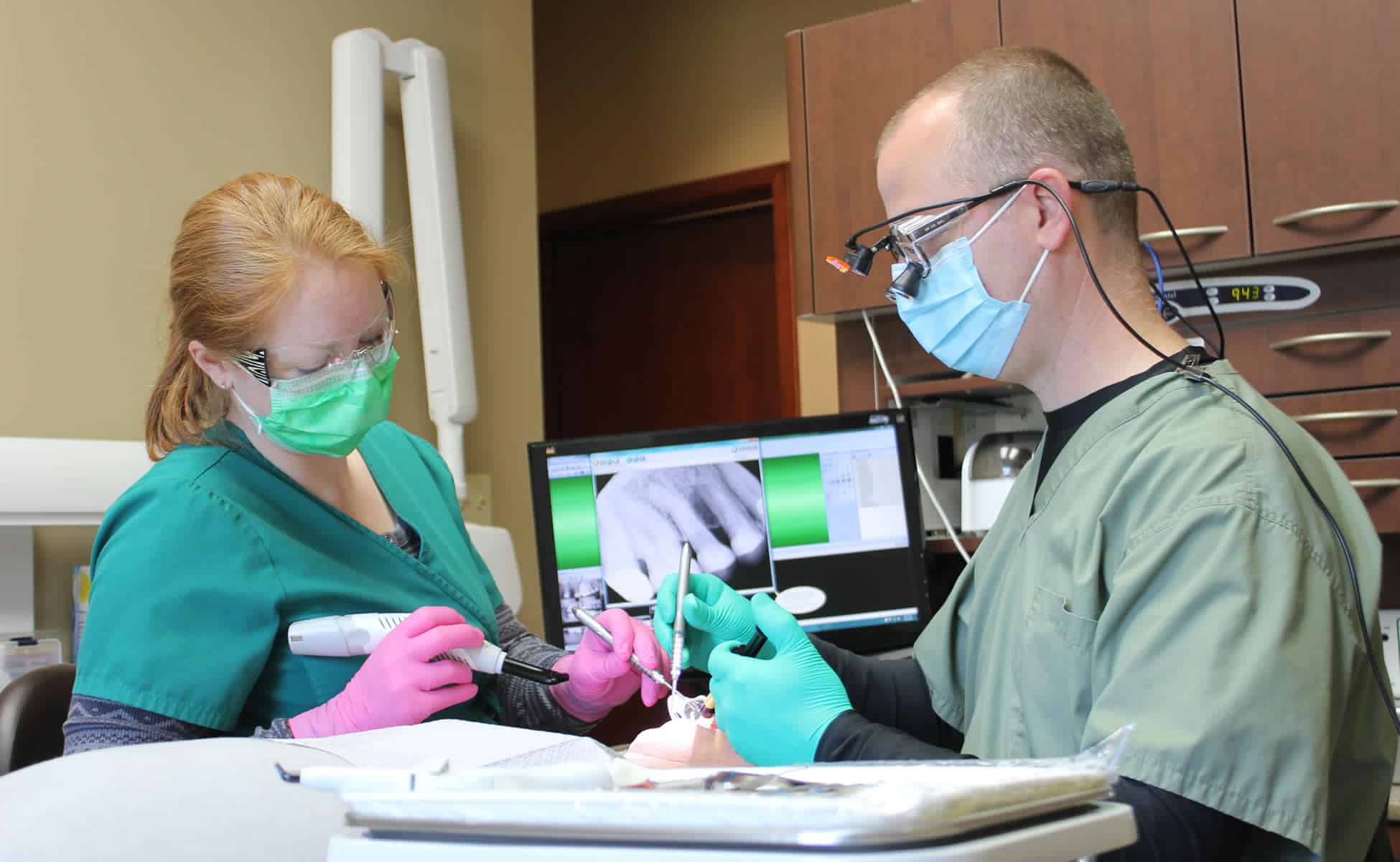 Implants
Dental implants are hands-down the most natural way to bridge the gap in your smile left by a missing tooth. Losing a permanent tooth is a traumatic experience. The team at Seven Lakes Dental here in Marysville and Smokey Point, WA will work with you to create an implant that fits perfectly with your smile. You'll find that dental implants are the way to go.
How do implants work?
The doctors at Seven Lakes Dental will place a dental implant, which replaces the missing root. Once the implant has healed a new crown can be built on top of the implant to fill in the space. We build your perfect replacement tooth that looks just like a normal tooth to match your other teeth.
We work with a local lab to create all of our crowns and bridges for our implants, which means you have the confidence of an implant made right here in the neighborhood. This also gives us the opportunity to bring a lab technician right to your chair to assess exactly what is needed for your implant when needed.
How can I tell if an implant is right for me?
As with all of our patients, our doctors will assess the specifics of your situation before making a recommendation. Some factors that may influence our recommendation are:
The teeth on either side of the missing tooth: A dental bridge requires us to put crowns on the teeth to either side of the gap. If those teeth are undamaged, an implant will save them from the invasive procedure. However, if those teeth would have been crowned anyway, a dental bridge may be the right option.
A clear understanding of your physical structure: We take all necessary xrays including 3D imaging in office in preparation for such a procedure. We look at bone height and width, and that may change what type of solution we would recommend.
Whatever solution you choose for your missing tooth, we will make sure you understand your options. The doctors at Seven Lakes Dental are committed to making sure you know what's going on in your mouth, and will explain all your options to you before letting you decide your path forward. We're always happy to make a recommendation, but our patients are empowered to make the decision that fits their needs best.
Whatever Implant you might need, we've got you covered here at Seven Lakes Dental in Smokey Point, WA. Contact Us Today