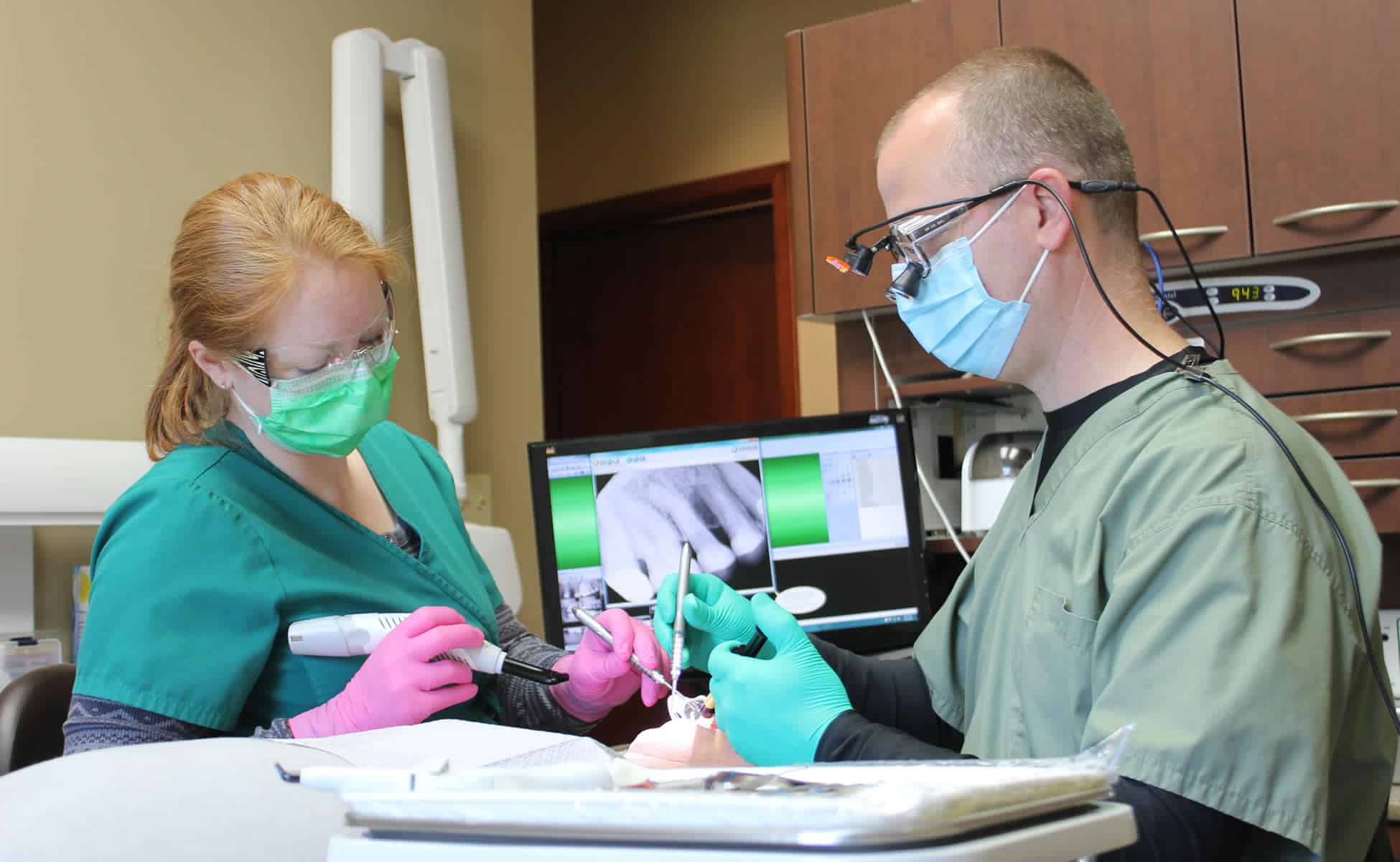 Dentures
The goal of the doctors at Seven Lakes Dental is to keep your teeth in your mouth as long as we can. However, there comes a time when age, decay, or other factors have weakened your teeth beyond repair. If this is the case, dentures are a practical way to keep your smile looking and functioning naturally.
Committed to quality and doing the job right
Here at Seven Lakes Dental in Marysville, WA, our doctors are highly committed to making sure that you are happy with your dentures. We're not satisfied until you are.  In order to assure you love your smile, we start with a wax base that allows us to make small adjustments to the shape, shade, placement, or spacing of your dentures.
When we have a "first draft" of your dentures ready, we'll get you involved by placing a mirror in your hands and asking you what you like. Sometimes our patients are happy with their dentures at first glance, and we'll send the draft off to the lab to create your new dentures.
However, adjustments are sometimes needed. If you're not sure what shade you want for your new dentures, we can test out a few options in a single wax base. If the spacing isn't quite right, we'll try new placements until you're happy. We take detailed notes and send extensive directions back to our lab so they have every piece of information they need to create your high-quality, long-lasting dentures.
We recommend implant-retained dentures, which will keep your dentures in place better than any other option.
What if I already have dentures?
We recommend replacing your dentures every three to five years to keep your smile looking natural and your dentures fitting perfectly. If you have dentures but something doesn't feel right, Seven Lakes Dental can help. You may be experiencing:
Dentures that are not fitting properly
Persistent sore spots in your mouth
Dentures that come loose when you're talking or eating
Food caught underneath your dentures
In any of these situations, the Seven Lakes Dental team can diagnose the issue and work with you to solve it.
Want perfect fitting dentures in Marysville, WA? We will take care of you at Seven Lakes Dental.